1. Partner with community groups.
First thing's first. What better way to connect to the customers in your community than to physically engage in multiple facets of their local life?
Local SMBs and franchisees are increasingly involved in charitable initiatives or strategic sponsorship of neighborhood organizations for both the in-person exposure and the social media ripple. Partnering with community groups, from local merchant cooperatives to little league teams, reaches local consumers in authentic contexts and provides custom social media content that you can share. Everybody wins by you making your involvement well known in the community!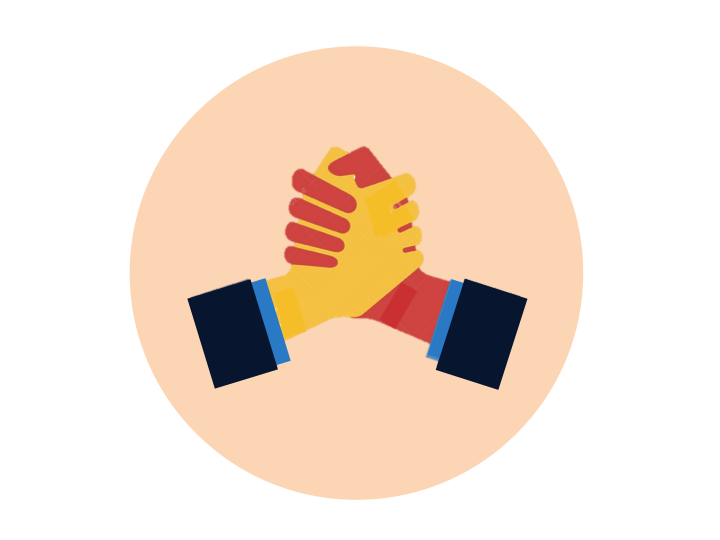 2. Commit to local-first content.
What's local-first content? As you post to Facebook, Twitter, Instagram, your blog, and so on, start prioritizing messaging that specifically highlights local happenings and references over generic brand messaging—this increases consumer sharing and humanizes your brand.
Consider that you are a San Francisco consumer scrolling through your social media feed. You are much more likely to forward an invitation to "Telegraph Hill's Applebee's 49ers Game Happy Hour Special" than to "Try Applebee's New Menu Item!"
Location matters.
As the Internet evolves and people learn how to navigate it more effectively, search engines are putting way more relevance on location-based searches. So while McDonalds may have once come up first in a search for fast food across the world, today the same search would garner different results in California (In N Out) vs. New York (Five Guys). Especially with the rise of smart phones and mobile searches, localized SEO is becoming not just more powerful, but necessary.
3. Befriend your competitors.
Hear us out on this one. As important as it to optimize your own online presence, it is also important to establish yourself as a team player. Taking the high road on social media and mentioning/tagging/re-tweeting other local businesses in the area breeds a sense of authenticity, making it clear that you're invested in being part of the community and that you're here to stay.
Not to mention, it promotes goodwill among your peers and encourages them to reciprocate. In the saturated world of online marketing, it can be beneficial to mutually endorse one another's products. Offering a favor today will benefit you later on and open doors for new partnerships.
4. Reward your regulars.
Never underestimate the power of word of mouth marketing. McKinsey suggests that "word of mouth generates more than twice the sales of paid advertising in categories as diverse as skincare and mobile phones."
In this avenue, the loyal bird catches the worm.
Your most loyal customers are the ones that already know, like, and trust you. They are the most willing to spread awareness to others. Reward them and you'll end up attracting customers just like them. Spoil them with shout-outs and rewards on social media and watch your brand spread across their personal networks.
5. Train your staff like a street team.
Who is more loyal than even your most regular customers? The people on the floor everyday – your employees!
Get your employees promoting your brand on their social networks. They mirror what your guests' buying decisions would be, so they serve as excellent firsthand advocates. Tell them to share photos of your business, or spread the word about their favorite special or menu item so their friends keep your brand in mind.
They can also make a difference while at your business—task them with recruiting your on-site customers to join your social channels. Starting the consumer relationship with an in-person experience will boost online engagement later.
Next Steps for your brand…  Contact Us!  503-622-8993